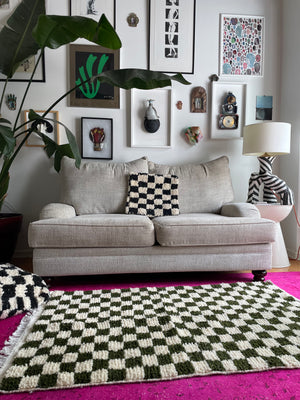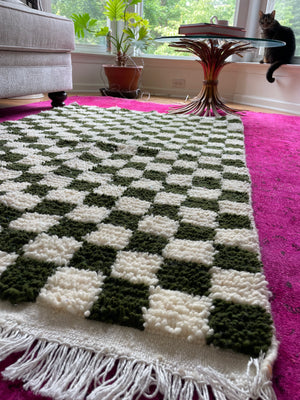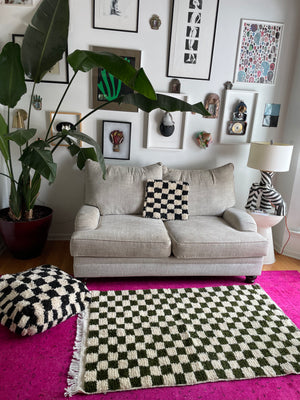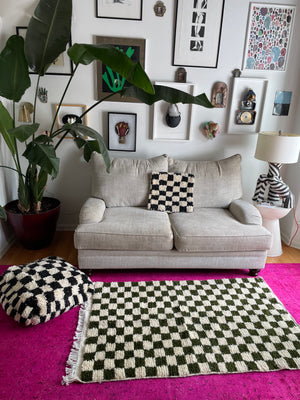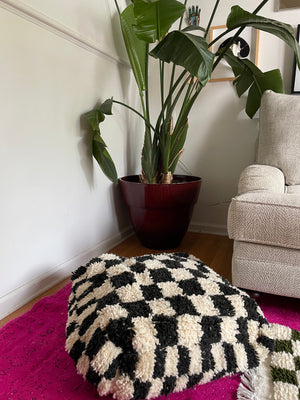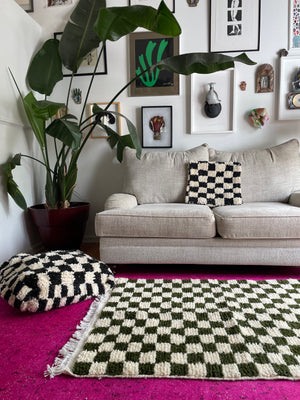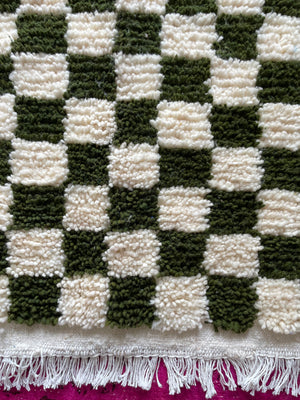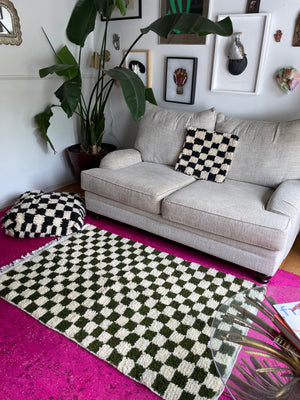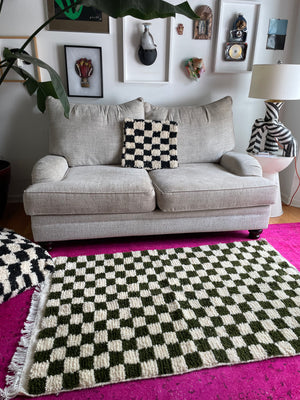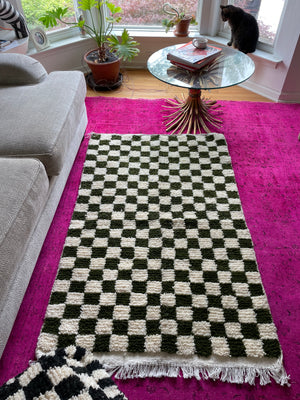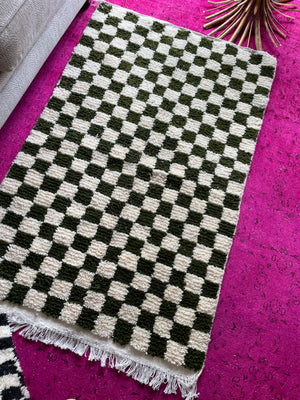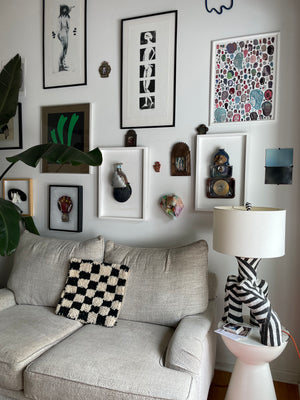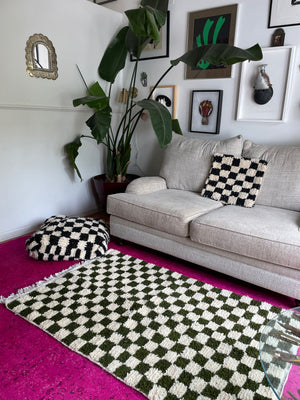 Bird
'Bird' is a handwoven natural sheep wool x cotton rug from Morocco woven in a modern forest green checkered pattern.
This semi shaggy rug is soft and adaptable in many living spaces! Like bedrooms, living rooms, bathrooms, play areas, anywhere really.
Rug, pouf, and pillows are sold separately.
The pouf and pillows are not stuffed.
All are vacuum friendly, and blot out any future stains with water only.
Local delivery in and around Charlottesville and Richmond is free and so is shipping within the US.
• Measures 3'4"x5'1"


Poufs measures 26"x26"x10"H and are $120 each. They have a zippered canvas back.
There are two! 
Pillows measure 18"x18" and also have a cotton canvas zippered back.
Photographed in the gorgeous living room of @sarahboytsyoder x lamp by @abbykasonik