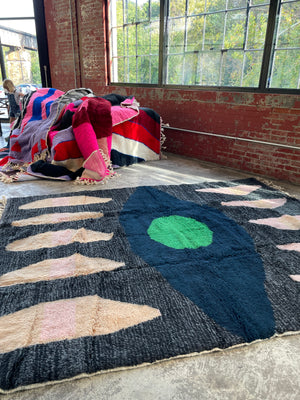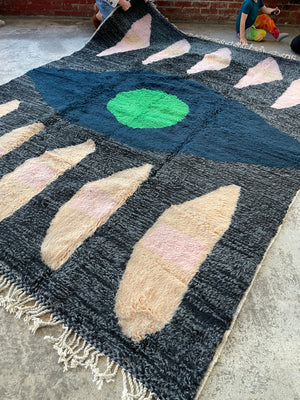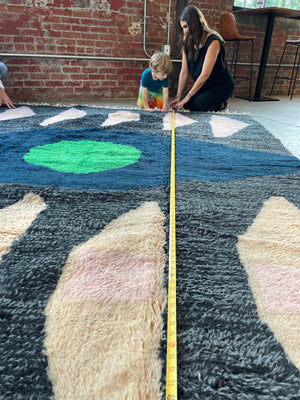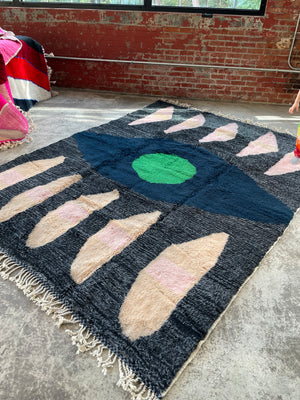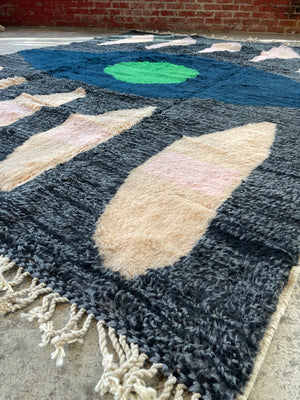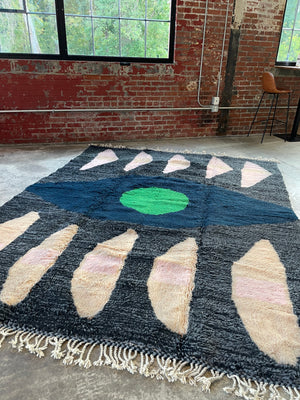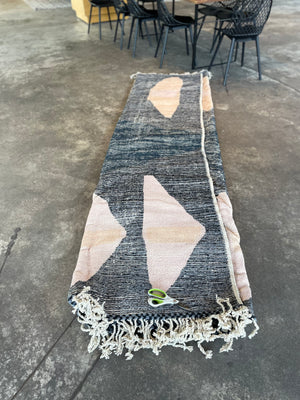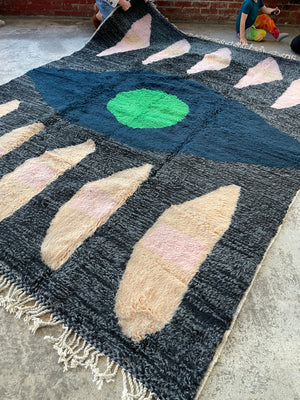 Ten Moons
'Ten Moons' is an artist collaboration rug between Sarah Boyts Yoder and Moroccan weaving artisans. 
This is a Beni Ourain natural sheep wool rug hand woven and interpreted Sarah's painting 'Ten Moons'
This is a one of a kind handwoven rug that is truly a useable work of art for the floor. The pile is shaggy and soft. Perfect for any room in your habitat. This rug does not shed and will last for years to come. 

We are donating a portion of proceeds to the families in Morocco affected by the recent earthquake. 
Measures 7'11" x 10'5"
$2,200